Abroll containers – bodies
We manufacture Abroll containers for our customers both in the Czech Republic and abroad. These bodies can have standardised as well as customised dimensions. We will provide complete fabrication of bodies and we can also participate in their development.
Material of Abroll containers
In the manufacture of containers we mainly use steel S235, possibly S355. We can also fabricate them from heat-resistant steel or abrasion-resistant HARDOX steel.
Container dimensions
We manufacture bodies of various sizes and capacities, specifically from 2.5 up to 30 m3. Most of our customers purchase containers with the capacity of 10, 12, 15, 20, 25 or 30 m3. We will also be happy to fabricate an atypical body to your demands.
Container types
As for the type, we offer the following containers:
Standard
Stackable
For debris (both Standard and Stackable)
Special
Benefits of our containers
We mainly deliver Abroll containers to customers from the waste management, building industry or agriculture sectors. The main benefits include high-quality fabrication, low price and short delivery times. Bodies can be customised to your demand.
View our bodies
Kontejnery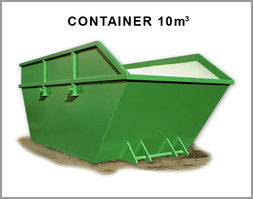 Kontejner 10m3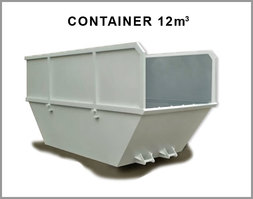 Kontejner 12m3
Korby